What are Dyed bangs in hairstyle?
Dyed bags are a popular hairstyle choice for many people. It involves color dyeing the bangs using a different color scheme from the rest of the hair. Bangs, or a fringe, is a hairstyle consisting of cutting the front section of hair to hang over the forehead. Bangs can be worn with any hairstyle, but they are most commonly worn with shoulder-length or shorter hair.
They enhance your personality and also help to frame your face. Bangs can be dyed in various colors, from natural shades to bright hues. If you're considering dyeing your bangs, choosing a color that compliments your skin tone and overall hair color is essential. You'll also need to decide whether you want permanent or temporary color.
Permanent color will last longer, but it will also damage your hair. Temporary color is less damaging, but it will need to be reapplied more frequently.
This article will cover all the valuable information about the latest trends in dyed bangs, their different types and on how they become a new fashion. Please read this article to the end if you are interested in knowing more about it.
Dyed bangs: A new trend in hairstyling fashion
Dyed bangs have become a popular hair styling trend, with many females opting to add a touch of color to their look. The trend is achieved by dying a single color that is slightly different from the rest of the hairs. One can use any popular color but specific color choices are blue, pink, and orange. Although the most common colors for dyed bangs are blue and pink, there are countless other options. From rainbow hues to pastel shades, there is something for everyone.
Bangs are already a popular style choice, and by adding a pop of color, they can become even more stylish. Additionally, dyed bangs can help create an illusion of fuller, thicker hair. Whether you're looking for a new way to style your bangs or you're just looking for a way to add some fun and excitement to your look, dyed bangs may be the perfect choice for you.
Steps you choose to adopt dyed bangs
Dyed bangs are a great way to add a pop of color to your look without the commitment. This technique is relatively simple: sections of hair are dyed using a brush or comb, and the color is then sealed with a flat iron to produce an eye-catching style customized to any taste and needs. If you're considering dyed bangs, here are a few things you should keep in mind.
First, select your fringe color carefully. In case of fair skin, go for a lighter shade, but for a dark skin, go for a deeper tone.
Second, perform a patch test before dyeing your entire fringe to ensure you're not allergic to the hair color.
Third, section your hair before dying to avoid any accidental stains.
Fourth, to prepare your skin, apply Vaseline or any good hair oil alongside your hairline to protect it from any reaction of hair dye.
If anyone follows these steps and applies proper care, it will help in achieving the perfect dyed bangs which lasts for days to weeks.
Read More: Interesting Information You Need To Know About How To Straighten Hair Men?
Interesting facts about Dyed bangs
Dying the hair bangs has been in culture around for centuries, and it is still considered to be a popular hair styling trend today. Here are some interesting facts about dyed bangs:
Bangs were traditionally dyed black, which was thought to ward off evil spirits.
In the Victorian era, women would often dye their bangs a bright red or blue to signify their marital status. Red bangs indicated that a woman was married, while blue bangs symbolized that she was a widow.
Bangs were also sometimes used to hide facial blemishes or imperfections.
For dying their hair and bangs, the ancient Egyptians used to do henna.
In more recent history, dyed bangs became popular in the 1970s as part of the punk rock look.
Today, dyed bangs are often seen as a fashion statement, and they come in a wide range of colors.
Today, dyed bangs are still worn by people of all ages and styles.
10 Trending Dyed Bangs Hairstyles Ideas of 2022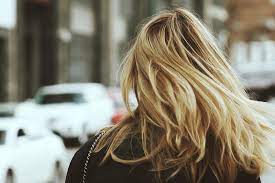 Dyed bags are a popular hairstyle choice for women of all ages. Bangs can add a touch of flair to any hairstyle, and they are trendy in the summer months. There are many different ways to style dyed bangs, and the ten trending styles of 2022 are sure to inspire you. These ten trendy styles will have you turning heads all summer long. Let's get started;
1. Bottleneck Bangs
This style was popularized in the early 20th century and has remained a popular choice for men and women. The term "bottleneck" refers to the narrow shape of the fringe, which resembles the neck of a bottle. Cutting the hair straight across the forehead without adding any layers will give this look to you. Bottleneck bangs can be worn with hair length, from short cropped styles to long cascading locks. They are a versatile way to change up your look.
2. Curtain Bangs
If you're looking for a way to switch up your look without making a drastic change, curtain bangs may be the perfect solution. This relatively low-maintenance style features long, side-swept bangs styled in various ways. While they require some regular trims to keep them looking their best, Any hairstyle can easily incorporate curtain bangs. And whether you have straight or curly hair, there's a way to style them to suit your texture.
3. Classic blonde highlights
There's something about classic blonde highlights that never goes out of style. Whether you're aiming for a sun-kissed look or something a little more dramatic, dyed bangs can help you achieve the perfect blend of highlights and lowlights. Classic blonde highlights are low-maintenance and easy to touch up at home, making them an excellent option for busy women who don't have time for frequent salon visits. So if you're looking for a timeless way to update your look, consider adding some classic blonde highlights to your hair.
4. Ombre Bangs
Ombre-dyed bangs are a unique and trendy way to update your look. The hair is gradually lightened from the roots to the ends to create the ombre look. Either highlights or an application of color all over can be used. and each stage should last for about two weeks before moving onto another area of your head.
Bangs are then dyed in a contrasting shade, such as a lighter or darker hue. The result is a two-toned look that is both eye-catching and fashionable. If you're looking for a way to add some personality to your look, ombre dyed bangs are the perfect option.
5. Dyed Bangs Streaks
Dyed bangs streaks are a popular way to add a pop of color to your hair without the commitment. The key to keeping your bangs looking fresh is to use a streak that compliments your skin tone and face shape. For example, opt for a striped style that hits right at your cheekbones if you have a round face. If you have an oval face, you can go for a more daring look with longer, thinner streaks.
And if you have a square face, avoid over-streaking as this can accentuate the angles of your jawline. With so many colors and styles to choose from, there's sure to be a dyed bangs streak that's perfect for you.
The two-toned bangs are a great way to add some personality and style on your head. You can create an individual look by combining different colors together, which will turn all eyes in the room onto you.
For example, try parting your bangs in the center or weeping them to the side. What are you waiting for? Choose two colors that complement each other and section off the rest.
Then, use a highlighting brush to apply the lighter color to the roots of your bangs. Finally, use a second brush to apply the darker color to the tips of your bangs.
7. Subtle Dyed Fringe
A sort of textile trim known as "dyed fringe" is produced by dying the fringes before it is applied to the hairs. The dyeing process imparts color to the entire length of the yarn, which is used to create a wide variety of patterns and designs. Because the color is applied evenly throughout the length of the yarn, dyed fringe has a subtle and elegant appearance that is perfect for a wide range of applications.
8. Rainbow bangs
Rainbow bangs are a popular hair trend involving dying the hair in various colors. The look is often achieved by bleaching the hair and applying direct dyes or markers. You can carry rainbow bangs with any hairstyle, but they are typically most effective when combined with a blunt cut. The rainbow bangs' vivid colors help add contrast and dimension to the hair, making it appear fuller and more vibrant.
9. Half and half Dyed Bangs
Sporting half and half-dyed bangs is a fiery way to make a statement without committing to a full head of color. This hot trend is not only for those with straight hair but can also be worn by those with curly or wavy hair textures. Then, leave the top half of your bangs their natural color or dye them a lighter shade that complements the bottom section. Whether you wear your half and half-dyed bangs sleek and straight, this is sure to be a head-turning style.
10. Turquoise Dyed bangs
There are many ways to express your style, one can be by adding a pop of color. If you're looking for a fun and funky way, consider dying some of the bangs turquoises. With a little bit of care, you'll be rocking vibrant, turquoise bangs in no time.
Do bangs popular now days?
While many people still have bangs, their popularity has unquestionably waned. However, bangs will still be popular in 2022. Therefore, stop right there if you're considering stretching out the curtains bangs in order to get rid of them.
Final Words
While the trending Dyed Bangs hairstyle Ideas may be a fun way to change up your look, it's essential to make sure you choose a color that will work well with your skin tone and hair type. We hope this article has helped give you some ideas on how to dye your bangs and that you have a lot of fun experimenting with different looks.
Frequently Asked Questions (FAQs)