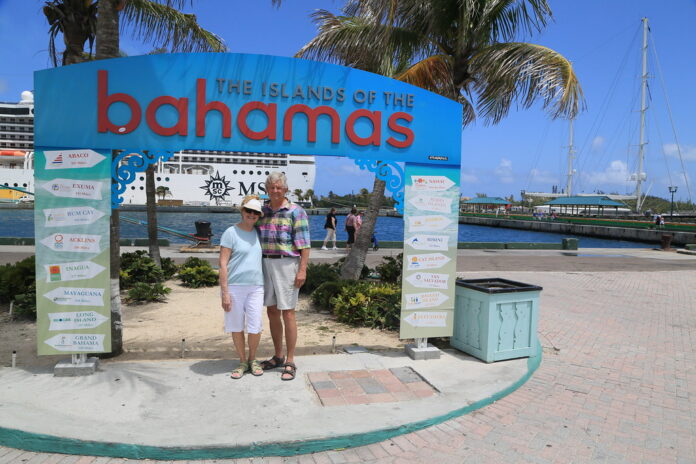 Many people desire to live on a tropical island with turquoise water, surrounded by beautiful tropical scenery. We have prepared a guide for relocating to this paradise on earth for those who are actually making those dreams a reality and moving there.
The Bahamas archipelago consists of more than 700 islands stretching over more than 500 miles in the Atlantic Ocean. The majority of the island's population lives in Nassau on New Providence Island, and only 30 of the islands are inhabited. We will bring you more information about this piece of paradise located 300 miles off the coast of Florida in the coming weeks.
Living in the Bahamas
1. Finding a place to live in the Bahamas
While there are hundreds of islands within this archipelago, most people live in Nassau, the capital city, located on only one of them. It is best to get a Bahamian passport in Nassau if you want to become a Bahamian. You can find several real estate agents who will save your time and help you locate an apartment, a neighborhood, and quality schools. You might want to pick three or four islands that you like and spend some time on each to see which you prefer. Still, most ex-pats eventually choose to settle in New Providence and Nassau because of the quality and accessibility of schools, financial centers, and shopping options there.
You have more alternatives because there are so many settlements. The local islands are distinct and have unique characteristics. Real estate, population, hospitality, and many other aspects differ. Before settling on any of these islands, it would be beneficial to have more knowledge than just what a tourist would see.
2. Cost of a home in the Bahamas
In the Bahamas, rent prices are around 10% lower than in the US, based on data provided by Numbeo. One-bedroom apartments in the center of Nassau can be found for about $900 per month, compared to around $1,300 in the United States. You can buy an apartment in Nassau's center for 50% less than in the United States. It depends on the type and size of the property you want to buy or rent. According to ex-pats, the price of luxury apartments in Nassau can reach as high as $3,000.
However, electricity and other essential utilities are costly, even compared to American and Canadian standards. A 915 square foot apartment will cost you about $250 a month for necessary utilities, including electricity, water, cooling, and garbage disposal. If your rent includes maintenance fees, the expense will be included. Be prepared for most landlords to require three months' rent in advance before signing a lease. Most of the apartments for rent are furnished or partially furnished.
3. Getting a Bahamas residence permit
International visitors and people who want to move to the Bahamas will find that the government is highly open to their needs. Permanent and annual residency permits are available. The former one costs only $100, and it has to be renewed annually. Permanent residency is earned by purchasing a property on an island and applying for a home owner's card or working, living, and working legally for at least 20 consecutive years in the country. Except if you have a family there, or if you are married to a Bahamian, you may be able to apply for Bahamian citizenship, which is otherwise very difficult to obtain.
4. Cars are needed on the Island
Most people assume that shipping a vehicle overseas when moving to an island isn't necessary, but it's convenient, especially if you're moving to New Providence. Purchasing a used car or importing one is an option, but keep in mind that you need to pay duty.
International moving by sea is an excellent option for moving your entire household internationally. You can organize a garage sale or store some of your personal belongings before proceeding to your new place if you wish to leave something behind. Please verify which items you can bring, some things, such as candles and plants, will be confiscated. Both cases require plenty of boxes and moving supplies since you pack everything you own. That is if you are moving permanently to the Bahamas.
5. Create a monthly plan before you arrive
You can expect your first month on the island to be relatively expensive; you will need to buy many new things, but luckily, most apartments on the island come furnished. It would be better to avoid wasting money and time on furniture. However, food and details will be needed. Don't forget to pay the three monthly rents when you find an apartment. Organize your finances accordingly. Consider your budget or whether you don't want to spend too much by calculating your costs, writing down the prices, or checking local markets for groceries.
Read More: A Detailed Guide About Catalytic Converters Including Clogged Catalytic Converter Symptoms
Working from home
It is recommended that you start looking for a job before you arrive on the island if you are looking for employment there. Your employer's responsibility is to apply for your work visa; you cannot do this yourself. Most people go there as tourists and then find a job during these three months. Healthcare workers should have no problem finding a job.
Despite its high cost, why do people move there?
In an attempt to attract foreigners and their capital, the Bahamian government levies almost no taxes on citizens and residents, which is why international relocation to the Bahamas is so popular. There are no income taxes, capital gains taxes, estate taxes, or corporate taxes. Besides payroll taxes and value-added taxes on specific goods and services, there are no additional taxes.
FAQs